Gingerbread Brown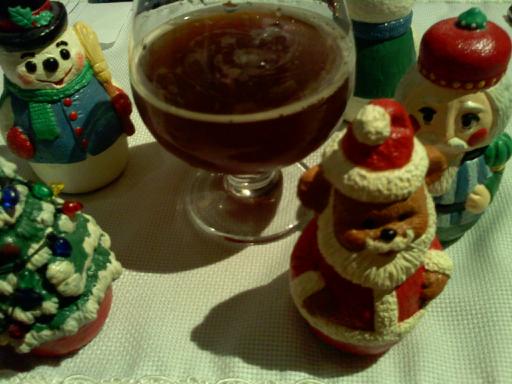 We came up with this recipe while looking for inspiration to brew something up for the winter holidays. We followed the recipe for the Old Nut Case Brown Ale on page 92 of Radical Brewing and added the seasonal Gingerbread Ale spices as described on page 169.
Results
Overview
Starting gravity (actual)
Starting gravity (expected)
Final gravity (actual)
Final gravity (expected)
This is an odd one. Smells like ginger. Really bubbly–almost dirty or grimey–mouthfeel. Not sure how I feel about this one yet.
Brewing Notes
Brewed on
Transferred on
Bottled on
Tasted on
The only notes I have beyond the recipe listed in the book is:
6 lbs of amber DME
2 lbs of European Biscuit malt
1 lb 60 Crystal Malt
Hops: all Northern Brewer