Canadian Imperial Stout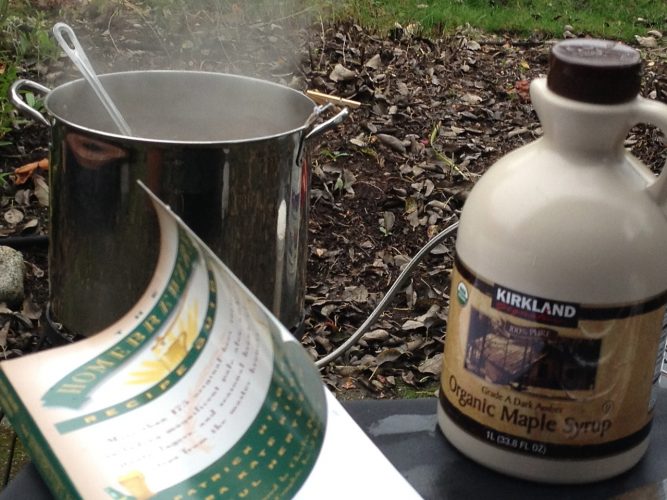 This is our first test beer as a candidate for barrel aging. The recipe is from The Homebrewer's Recipe Guide. This is the first time we have used this recipe book.
Results
Overview
Starting gravity (actual)
Starting gravity (expected)
Final gravity (actual)
Final gravity (expected)
ABV
It tastes real good and real boozy!
This might be my favorite beer that we've ever brewed.
Recipe
The book didn't specify, so we used 10 pounds of liquid malt extract. Otherwise no substitutions.
Because of the high expected original gravity we used two packages of the Irish Ale Yeast.
Brewing Notes
Timeline
Brewed
Transferred
Bottled
Tasted

December 2, 2012 (bottle)
February, 2012 (mini-barrel)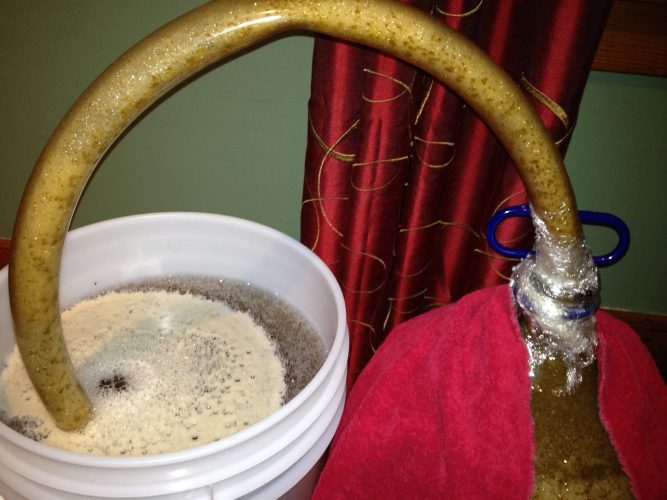 It's fermenting like crazy!
Oh. My. God. We left it upstairs for warmer temperature. The carboy temperature reads at the highest 78 degrees (so maybe even higher?). By the morning the carboy had lost over a gallon of volume through the blowoff tube and caused the bucket of sanitized water to overflow. The level in the carboy continues to drop. We only have 5 gallon carboys, so there wasn't much head space for the krausen.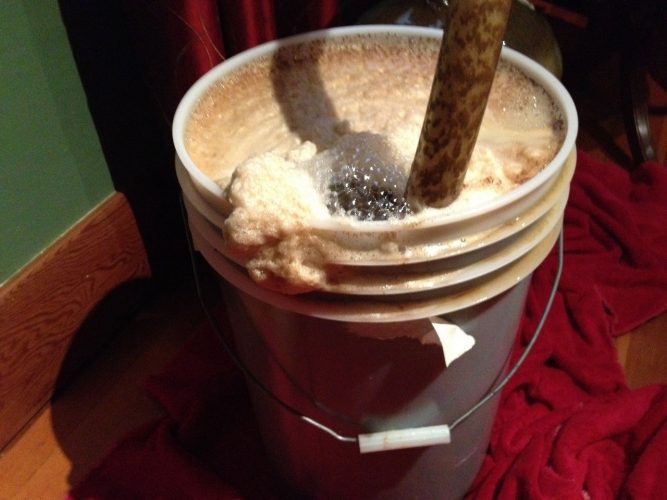 Three Different Bottlings
When bottling, we did half with maple syrup (as the recipe suggested) and half with the standard corn sugar. We also filled a Woodinville Whiskey Co. mini-barrel to age separately.